Following the announcement from the DfE in December 2017, a network of English Hubs have been funded as part of the DfE's Social Mobility Action Plan, with a specific focus on improving early language and literacy teaching.
The Kernow English Hub officially launched in January 2019. It is our mission to ensure that every child becomes a reader through supporting the teaching of early language and phonics and fostering a love of reading in all schools. The Kernow English Hub based at Trenance Learning Academy and is one of 32 schools across England appointed by the DfE to take a leading role in supporting schools in the teaching of early reading, closing the word gap and promoting a love of reading.
Events
Summer conference
Get Cornwall Reading
Tuesday 12th July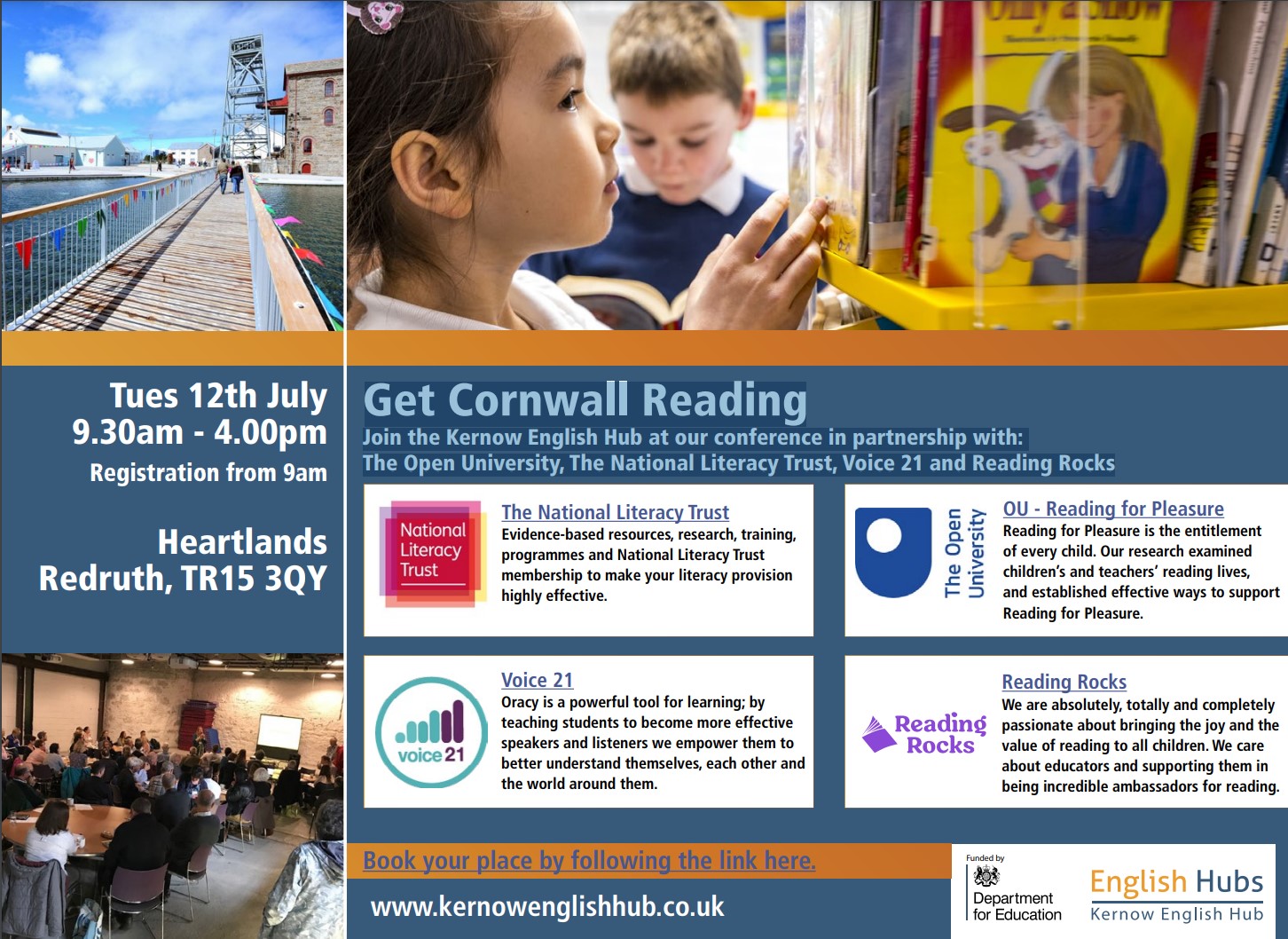 Join the Kernow English Hub at our conference in partnership with: The Open University, The National Literacy Trust, Voice 21 and Reading Rocks
You can download the flyer below
Autumn Conference 2022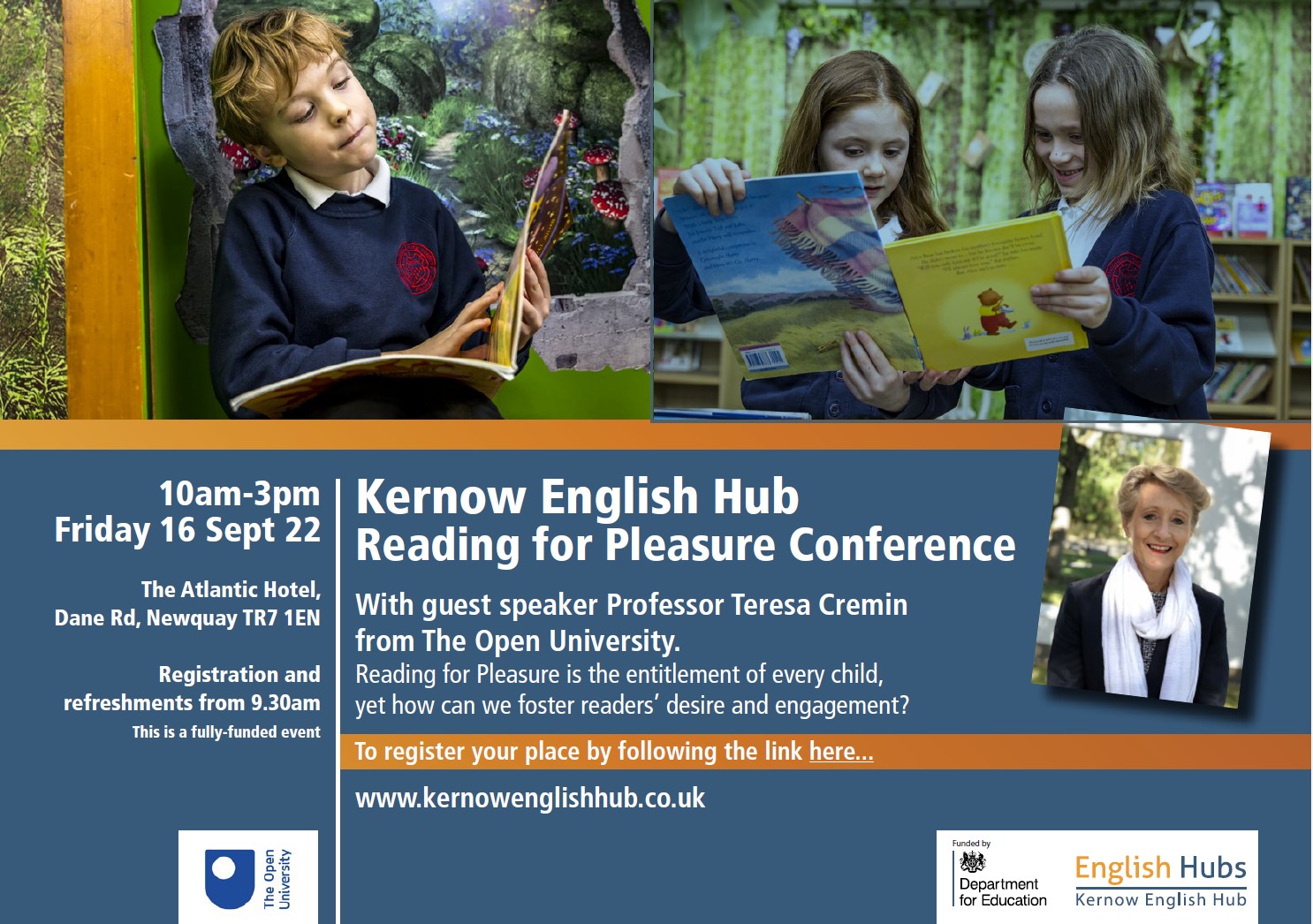 You can book your place here and download the flyer below
Summer Showcases
How do we ensure best practice in phonics and early reading>

This fully funded event will include:
Introductory talk by the Kernow English Hub Lead: 'The key leadership decisions that enable reading success'
Virtual lesson visits to see 'best practice' in action •
Practical ideas and activities to support teaching and learning in early reading
Support and guidance in how to develop early language, vocabulary and a culture of reading for pleasure.
You can download the flyer below
Support
Schools are able to self refer to the hub for support. Self Referral
This year we can offer support by:
Hosting showcase events, highlighting best practice in phonics and early reading.
Auditing the quality of early language and reading provision in your school.
Providing funding to buy resources & training to support excellent teaching in early language and reading.
To find out more, please attend one of our showcase events, contact Pamela Waters on 01637 874532 or Email info@kernowenglishhub.co.uk