Your Choices for ECF Delivery
Schools are expected to deliver an induction period that is underpinned by the ECF.
There are 3 approaches that schools can choose from to enable the delivery of an ECF based induction:
A funded provider led programme (FIP: Full Induction Programme) *
Schools deliver their own training using the DfE accredited materials and resources (CIP: Core Induction Programme)
Schools design & deliver their own ECF based induction (DIY)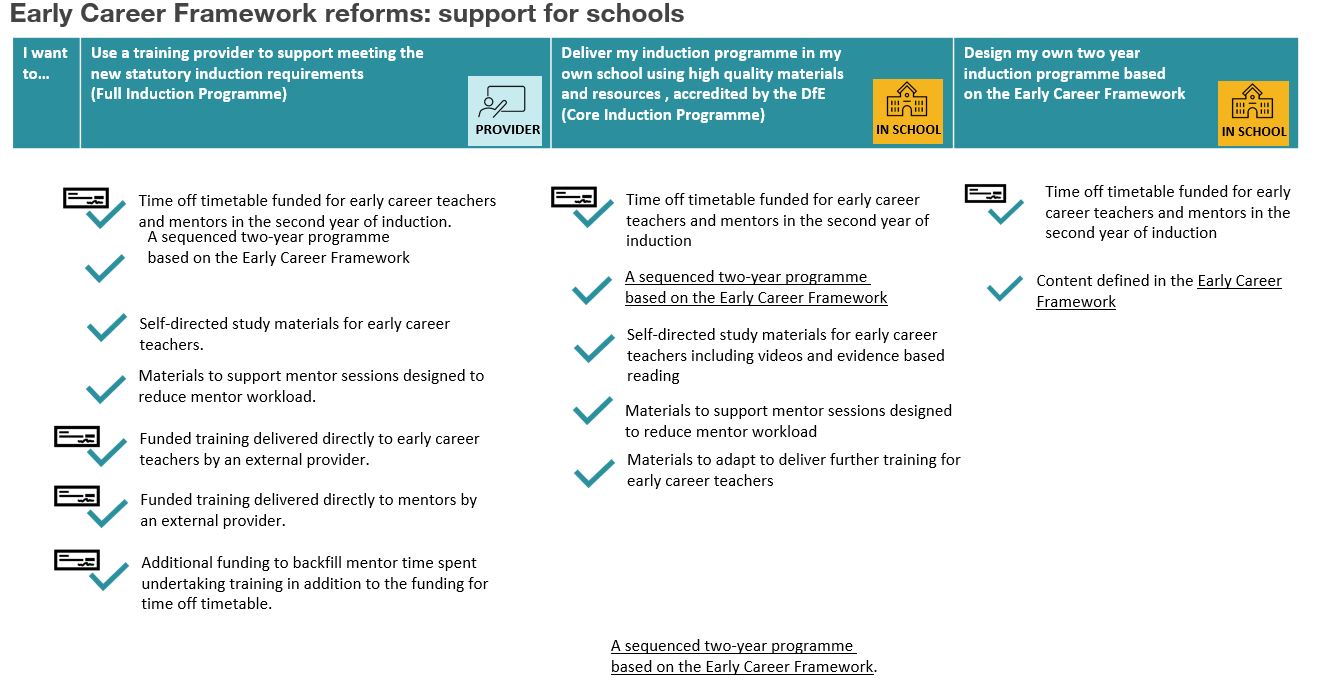 Next steps for schools
Choose the type of ECF programme that you wish to offer your ECT (FIP* CIP, DIY)
Inform the DfE of your choice of programme type through their portal*
Get in touch with OneCornwall if signing up for FIP through our identified national provider
Register your ECT with an Appropriate Body
* the DfE have produced a 'walk through video' of their ECF schools registration portal. You can access this video below.
DfE Introduction to the Manage training for Early Career Teachers service.
Details of our OneCornwall ECF programme in partnership with Teach First can be found here.
Appropriate Body
OneCornwall will be acting as an Appropriate Body
From September 2021 only Teaching School Hubs and LA's can act as Appropriate Body
OneCornwall is delighted to continue the already well-established and quality assured services
Details of our OneCornwall Appropriate Body services can be found here